Dentist in Key West, FL
Our exceptional, friendly staff is our greatest asset. They are excited about what they are doing, have high standards of quality and integrity, and are motivated to achieve the best results for our family of patients. Our dental assistants and hygienists are licensed professionals with many hours of training and experience. Our dedicated and motivated staff has one primary goal - your utmost comfort! They are all able to answer any questions regarding the latest in dental care. Please feel free to contact them at any time.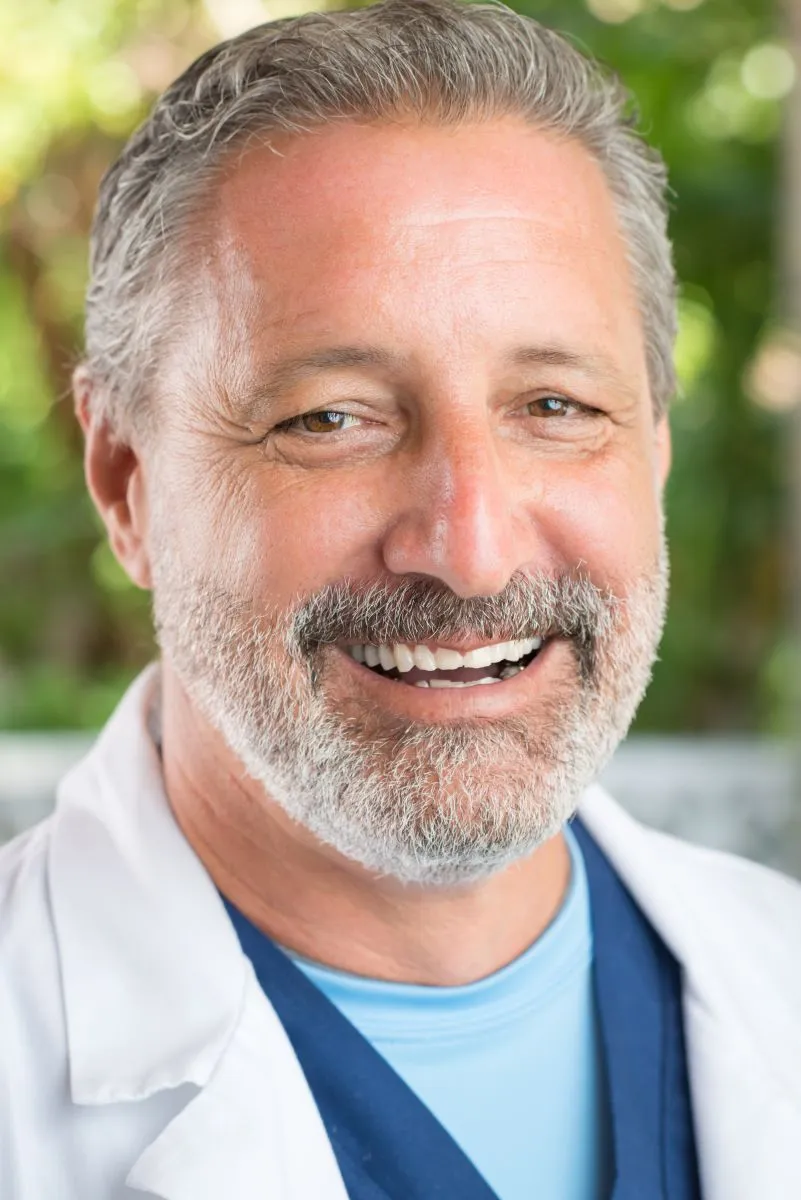 Louis Spelios, D.M.D.
Dr. Spelios received his dental degree from the University of Alabama and has been in practice for over 25 years. He brings his expertise in cosmetic and restorative dentistry, along with facial aesthetics.
As a leading cosmetic dentist he uses advanced dental techniques and the most modern dental equipment to give his patients the perfect smile. Dr. Spelios stays current with the latest advances in dentistry. He attends many lectures, seminars, hands-on workshops and continuing education courses across the country.
Dr. Spelios has been certified in all facets of Cosmetic Dentistry, including Facial Aesthetics (Botox & Fillers), Invisalign (Invisible Braces), Lumineer Veneers, Implants, Laser Dentistry and Teeth Whitening (Zoom).
Dr. Spelios is an active member of the American Dental Association, Florida Dental Association, East Coast District Dental Society, Academy of General Dentistry, American Academy of Cosmetic Dentist, International Congress of Oral Implantologist and International Academy of Facial Aesthetics.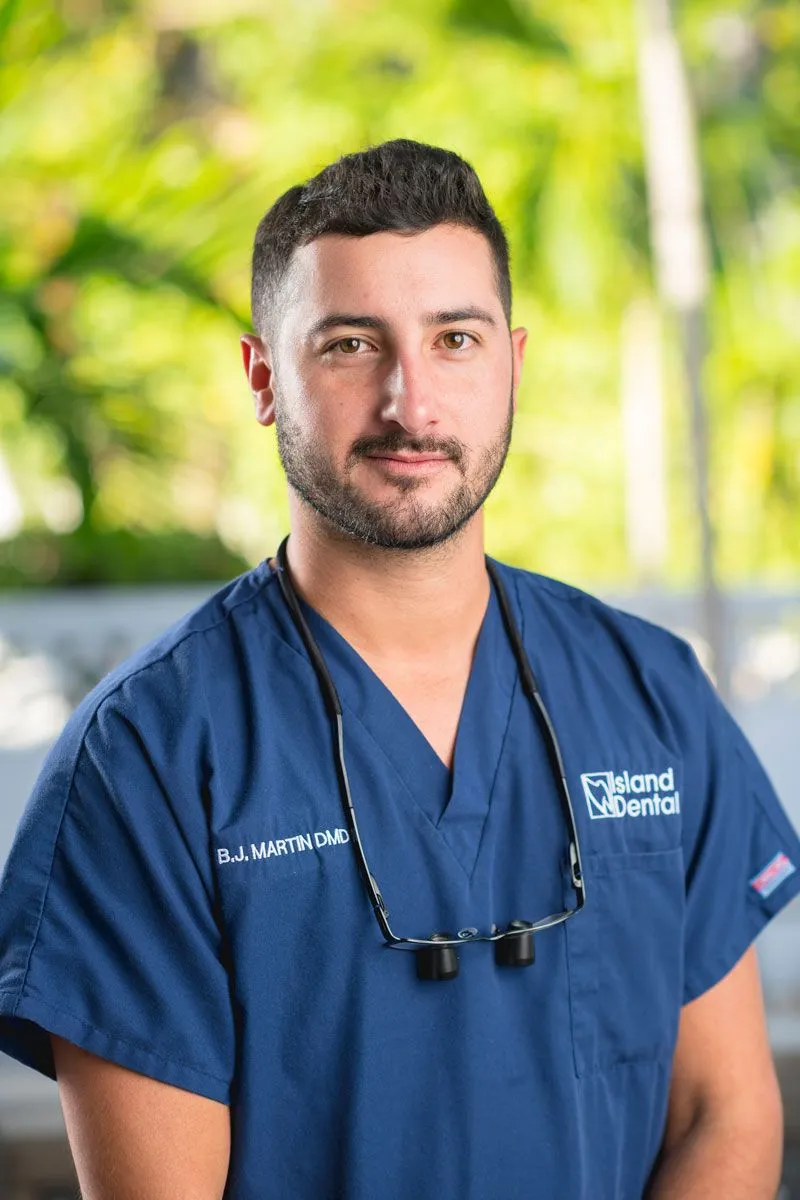 Brandon Martin, D.M.D.
Starting his academic journey at the University of Florida and ending at the University of Colorado, Dr. Martin's pursuit for a world class education has never been wavered. While working at the University of Colorado Hospital, he received advanced training in Implantology, Prosthodontics, Oral Surgery, and the management of medically complex patients.
Dr. Martin brings insight and expertise on new and emerging techniques and technologies. By providing evidence based treatments, he minimizes risks and improves outcomes.
As a fifth generation Key West native, he also has a strong connection to the community and understands the unique needs of his patient population. His enthusiasm for dentistry and personable attitude will be evident upon your first visit.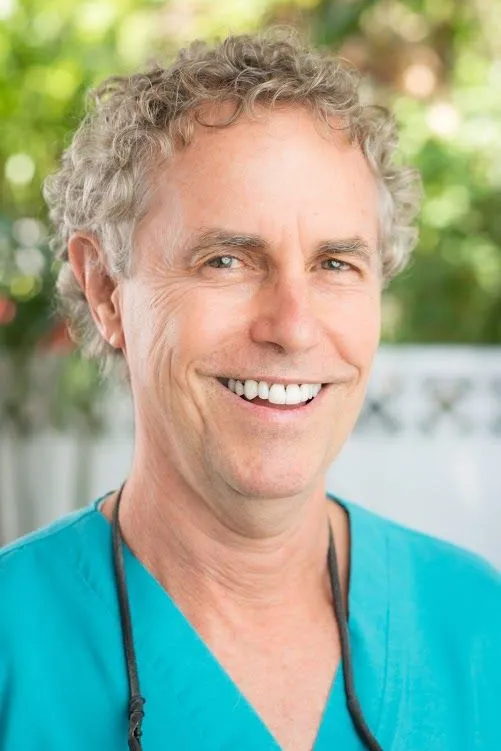 Melvin H. Eaton, D.D.S.
Dr Eaton's practice of Dentistry has over 40 years of experience creating beautiful smiles and his education keeps expanding every year. He has over 3000 hours of continuing education in the dental field, nutrition, and alternative complimentary Medicine. He graduated from the Medical college of Virginia and continues his skills in all fields of dentistry that includes implants from the University of Miami and continues learning to this day, with the Atlantic Coast Dental Research to which he is now serving as their chief resident.
He has advanced cosmetic training to perform complete dental reconstruction and smile makeovers. This includes the placement and restoration of implants, as well as, the use of Lasers, Invisalign, Veneers, and Zoom Whitening. He also provides same day smile contouring and has practiced metal free dentistry for years. He certified in facial aesthics with Botox and Facial Fillers. The most advanced techniques, equipment, and materials are used with the comfort of relaxing in the dental chair, including the use of oral sedatives, or Nitrous Oxide if requested. Since he has been personally through most dental procedures himself, he recognizes and is known for performing skillfully with a gentle touch. As the dental staff member of the Florida Lower Keys Hospital for over 25 years, he has been handling their various dental emergencies of ages. He is trained in Biologic and Holistic Dentistry and is board certified in Integrative Biologic Dental Medicine.
His premise is, "Physician first heal thyself so that you yourself will know what it is like for your patients". He understands well that your comfort and care are just as important as your teeth.
Dr. Eaton writes and lectures about it in different countries. He is currently an active member of The American Dental Association, Florida Dental Association, East Coast District Dental Society, American Academy of Cosmetic Dentistry, Academy of General Dentistry, and is a Fellow of the International Congress of Oral Implantologist. He is Board Certified from the American Board of Integrative Medicine and Dentistry, and is additionally Certified by the American Naturopathic Medical Certification Board.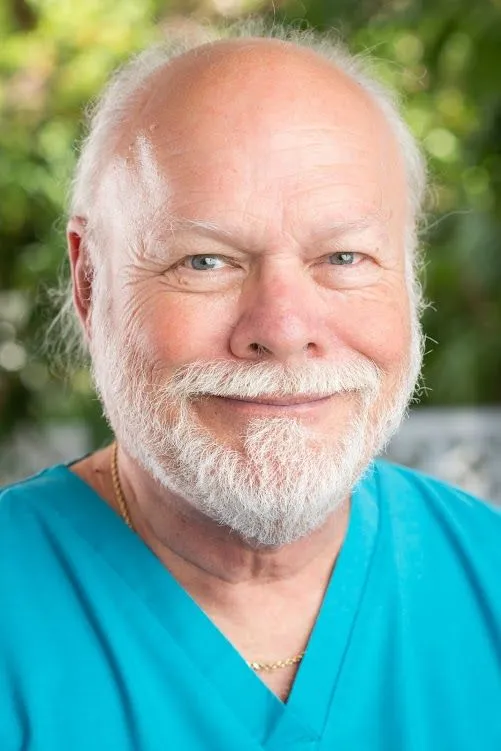 Billy J. Mayfield, D.D.S.
Retired
Dr. Mayfield graduated from the University of Tennessee's Dental School in 1975. Prior to the University of Tennessee, he did his undergraduate studies at Millsaps College in Jackson, Mississippi, where he produced a Bachelors of Science degree.

After graduation from dental school, Dr. Mayfield was the only dentist in a small town in Mississippi. There is no better teacher than diversity of experiences.

In 1984, Dr. Mayfield moved to Key West and began a 30 year history of dental practice in Key West.

Dr. Mayfield enjoys all aspects of dental treatment: elimination of pain, improving smiles, creating a more functional bite and creating better health for the patient. Most of all, Dr. Mayfield creates a good dental patient for life by teaching all patients, including children, trust and confidence. Fear becomes a thing of the past.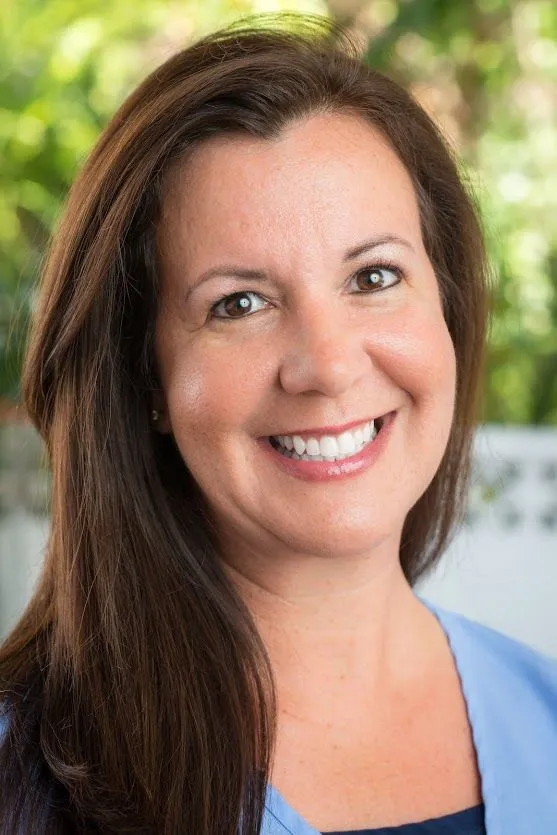 Betty Diaz, R.D.H.
Betty graduated from Miami-Dade College in 1999 where she earned an Associates of Science-Dental Hygiene degree. Betty was attracted to dentistry for the opportunity to help people and create beautiful, healthy smiles.
Betty practiced hygiene in Miami for a short time when she decided to make her home, with her husband, in Key West. She joined Island Dental in 2000 for the opportunity to work with a team that is committed to achieving excellence in dentistry and advanced dental technology.
Betty is fluent in both English and Spanish and American Sign Language. She is certified in both local anesthesia and nitrous oxide administration.
Kelly Porter, R.D.H.
Kelly moved with her husband and daughter from Grand Rapids, MI to Florida in 2016. Kelly has been in the dental field for over 25 years, originally as a dental assistant. After graduating and obtaining both her associate and bachelor's degrees in Dental Hygiene, Kelly provides patients with gentle, informative, and exceptional oral health care. In her free time, Kelly enjoys going to the beach, taking long walks, and traveling around Florida enjoying the sights in the sunshine.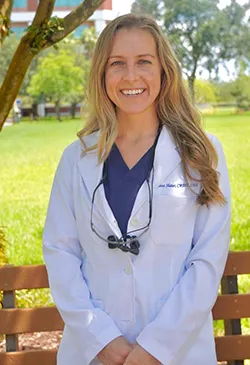 Chelsea Slater, R.D.H.
Chelsea is a recent graduate of Broward College, where she earned her Associates of Science degree in Dental Hygiene. Chelsea is certified in local anesthesia and is also a Certified Dental Assistant. Chelsea's background as a Medical Assistant helped to make a smooth transition into dentistry in 2017.
As a recipient of the Simply Hygiene award in 2021; Chelsea takes immense pride in her patient care by delivering an educational and comforting experience. When not creating healthy smiles; Chelsea enjoys spending time on the water fly fishing with her husband, cooking, gardening, and engaging in the fitness community.
---